History of Cornerstone Community Church

Today
Fishing in the Flathead Valley for almost 100 years!
In 1989, the new church building was constructed, where it still stands today. It was built entirely by the church members on donated land. This is why we now have this place to gather debt free!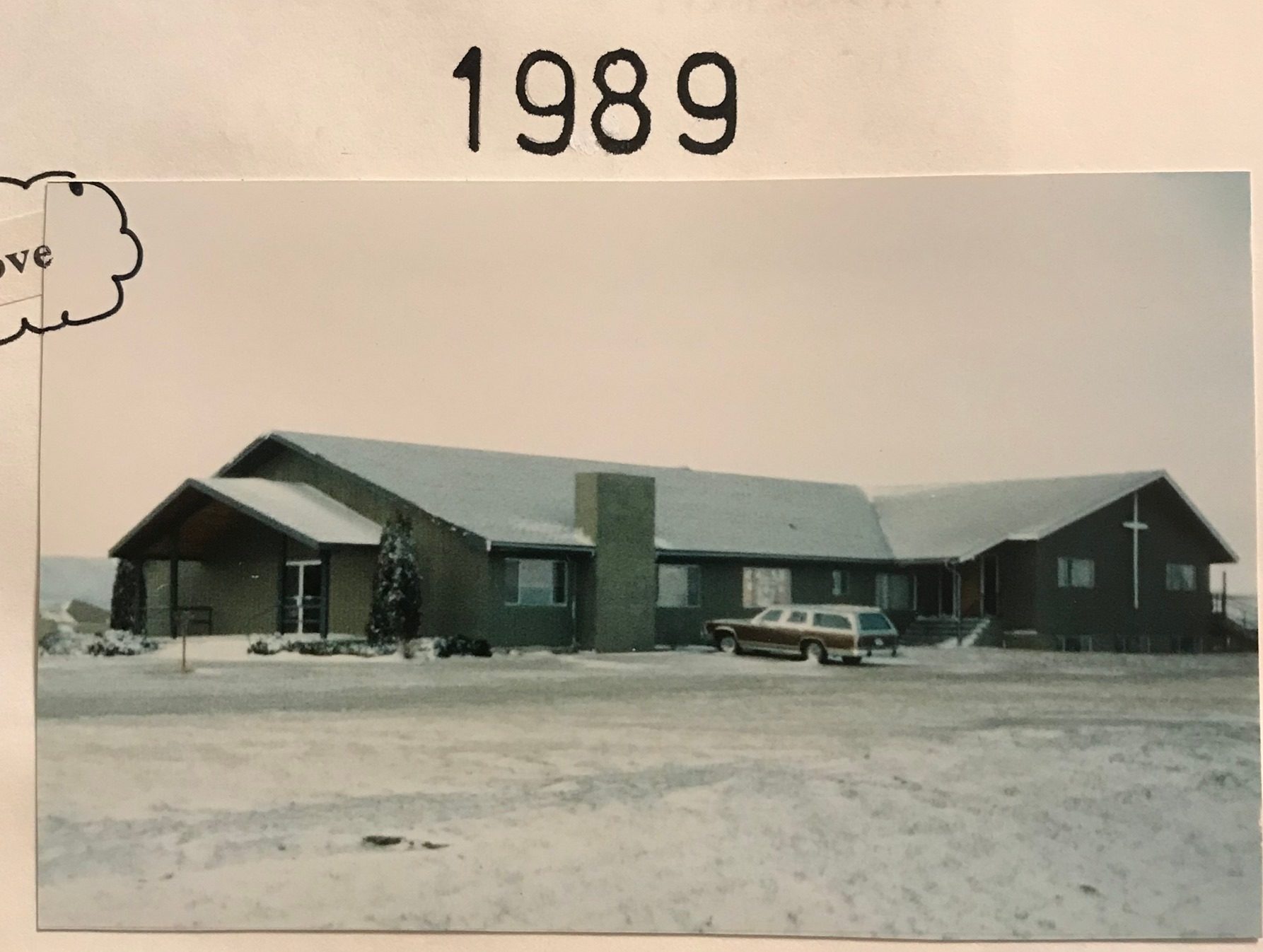 1944
Church of God Kalispell is founded by Charles and Elaine Bolin
The top portion reads
Several Ministers in the state wanted to start a church in Kalispell; Bro. and Sis. Charles Bolin felt they should move here, so in May 1943, they came. He was ordained at the summer camp meeting in 1944.

The WM. C Ross family was the only church of God family here then.

The first missionary meeting was held on Nov 28th, 1945, with Nadine Bolin, Mrs. A. E. Baertsch, Mrs. Chapman, and Mrs. J. W. Jewell Present.